NFT News
ElmonX Unveils 'Moona Lisa': A Digital Collection by World-Famous Street Artist Nick Walker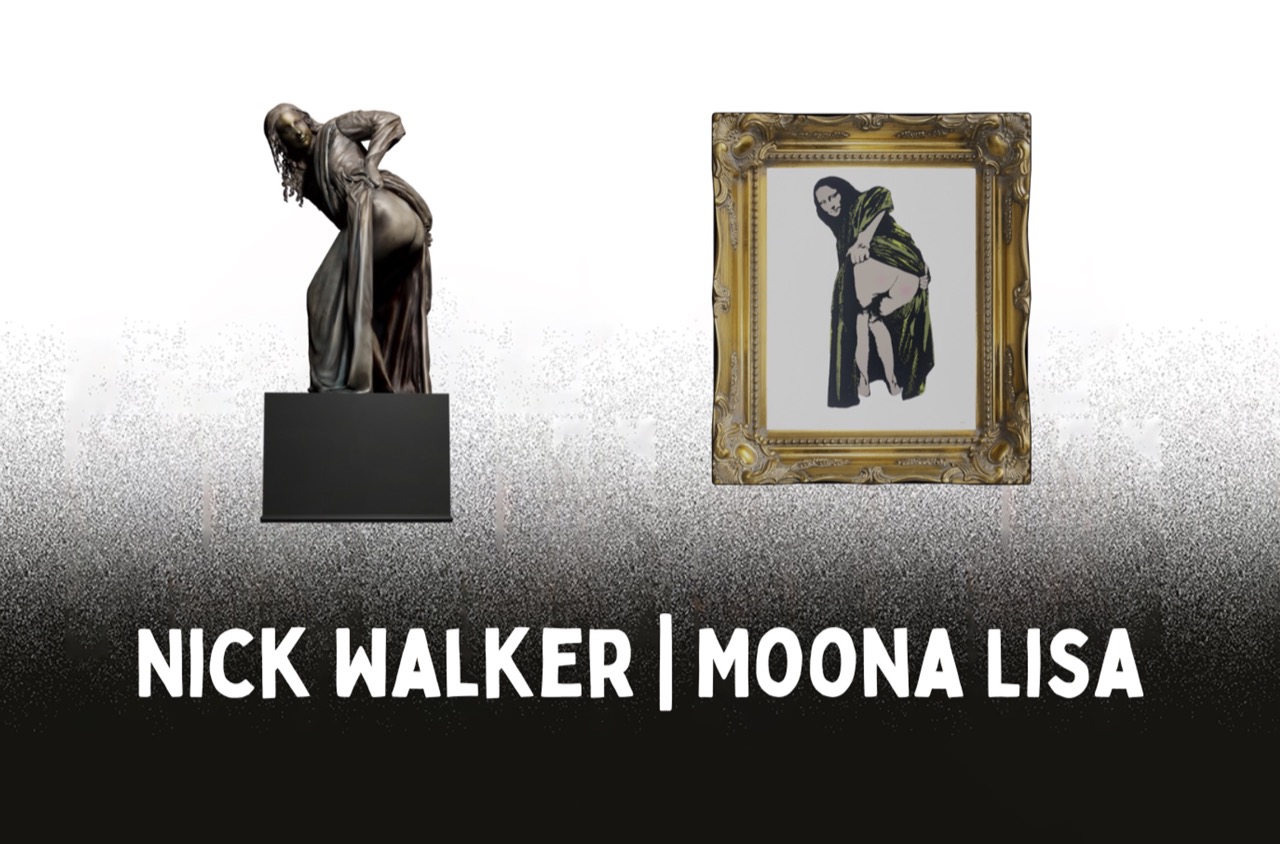 ElmonX is making waves in the NFT sector once more, drawing the attention of enthusiasts with the exciting announcement of the upcoming release of the extraordinary Nick Walker.
Nick Walker, born in 1969, is a pioneering street artist who emerged from Bristol's graffiti scene in the 1980s. His dynamic art combines stencil, graffiti, and fine art, captivating viewers with narratives of urban life. Nick's iconic symbols have cemented his legacy in street art. His work continues to evolve, staying innovative, and inspiring emerging artists.
In 2006, his "Moona Lisa" piece sold for £54,000, ten times its estimated value. Nick's LA and London shows regularly sell out, with collectors waiting over 24 hours to secure his latest prints.
ElmonX, the digital collectibles platform, has unveiled an exclusive collaboration to launch two unique drops by the renowned artist Nick Walker.
The release will be highly exclusive, with each of the two collectibles limited to just 330 and 150 editions. They will be priced at £80.00 and £40.00, respectively, and can be purchased using credit card or ETH.
Below is a brief description of the Moona Lisa drop by Nick Walker:
'I became a little obsessed with subverting the image of Mona Lisa. Figured I'd got one more in me and the idea came whilst driving home. It was one of those stop-the-car moments. I just realized that, if you gave Mona another 'o' it would be 'Moona' and this could be the reason for the famous smile. She was in fact deciding to stand up and reveal her derrier to the world.' Nick Walker
Collectors can purchase these officially licensed digital collectibles on Saturday, 9th Sept 9AM PT exclusively through ElmonX.com.
ElmonX Mona Lisa holders will receive private sale access on Thursday, 7th Sept 9AM PT to Friday, 8th Sept 9AM PT.
About ElmonX:
ElmonX, previously known as Vtail, specializes in the creation of licensed NFT (non-fungible token) art. Their team of skilled artists and designers create pieces that are not only visually stunning, but also technologically advanced. By utilizing blockchain technology, ElmonX is able to offer next-generation collectibles and artifacts that are aesthetically pleasing and verified through a unique and transparent way for art collectors to invest in and showcase their collections.
The company's focus on art, next-gen collectibles and artifacts reflects their dedication to staying at the forefront of the art world and their commitment to pushing boundaries and breaking new ground. ElmonX's NFT art represents a new era in art collecting. As blockchain technology continues to gain traction, the demand for digital assets and collectibles is on the rise. By creating licensed NFT art, ElmonX offers collectors a new way to appreciate and showcase their love of art. Whether you're a seasoned art collector or a newcomer to the world of NFTs, ElmonX's pieces are sure to captivate and inspire.