Press Release
CoinLoan Rolls Out Introductory Offer To Mark SOL Listing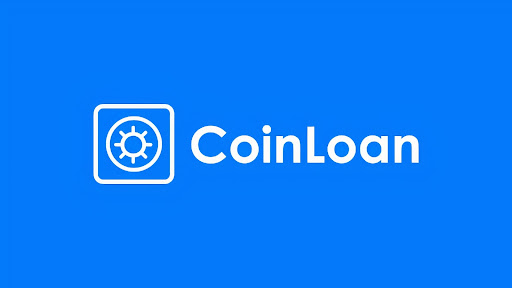 May 10, 2022, Tallinn: In response to growing customer interest, CoinLoan has added Solana (SOL), one of the largest cryptoassets by market capitalization, to its cryptocurrencies list.
The SOL blockchain, whose native token is used to pay transaction fees as well as for staking, has been growing increasingly rapidly. To celebrate the launch of its new offering, CoinLoan, a fiat-to-crypto lending platform licensed in the EU, has rolled out a special introductory offer.
Those who open Interest Accounts with SOL deposits will be able to earn an additional 2% APY for the first 30 days. For existing CLT investors, APY will be boosted to 9.2%.
Solana will be available on CoinLoan's three core products:
USDT, USDC, BUSD, TUSD, PAX, EUR, GBP, Bitcoin, and WBTC Instant Loans with collateralized SOL;
Cryptocurrency Exchange at competitive rates;
Interest Account with up to 12.3% APY.
The CEO of CoinLoan, Alex Faliushin, said this about the launch of SOL:
"We listen to our customers all the time, both private and corporate, so we add new coins based on their requests. Our mission is to make cryptocurrency a widely traded, easy-to-use investment asset through our three products and continuous innovation at CoinLoan. The addition of Solana to our network provides our clients with even more options and benefits, as it is one of the top currencies by market cap."
SOL is the native cryptocurrency of Solana – a blockchain that powers smart contracts with low-cost and fast transactions. Its Proof-of-History (PoH) algorithm is a significant improvement over Proof-of-Stake (PoS).
CoinLoan provides over 25 currencies, including stablecoins and altcoins, and is constantly adding more. CoinLoan was created by crypto enthusiasts for those who share their passion for becoming a part of the cryptocurrency ecosystem. Users can use the platform regardless of their technical background. In addition to introducing new coins and offering innovative features such as crypto-to-fiat lending, CoinLoan is poised for continued growth, both for the company and its users.
Editorial contacts:
Alla Lapidus / Alice Jiga
Moonlight IQ
Email: [email protected]
Tel: +44 (0) 20 7250 4770
About CoinLoan
CoinLoan has been operating as an EU-licensed business since 2017. Offering Instant Loans, Interest Account in crypto, and Crypto Exchange, its services are available to both individuals and corporations, subject to legal requirements. Both corporate and private clients of CoinLoan can benefit from a level of protection that meets or exceeds that of banks due to the firm's high-security standards.
High customer retention and satisfaction are attributed to its highly competitive loan and APY rates, transparent pricing, and 24/7 customer support. CoinLoan allows users to swap and manage a wide variety of cryptocurrencies, including its native token, as well as fiat currencies on its platform.
With state-of-the-art technology and strategic partnerships, the company offers customers continuous upgrades and opportunities in the world of cryptocurrency.
You can find out more at https://coinloan.io/ and follow us on Twitter ,LinkedIn , Facebook, Instagram and reddit .