Featured
KuCoin to launch DeFi products in 2022 with fresh $150M raise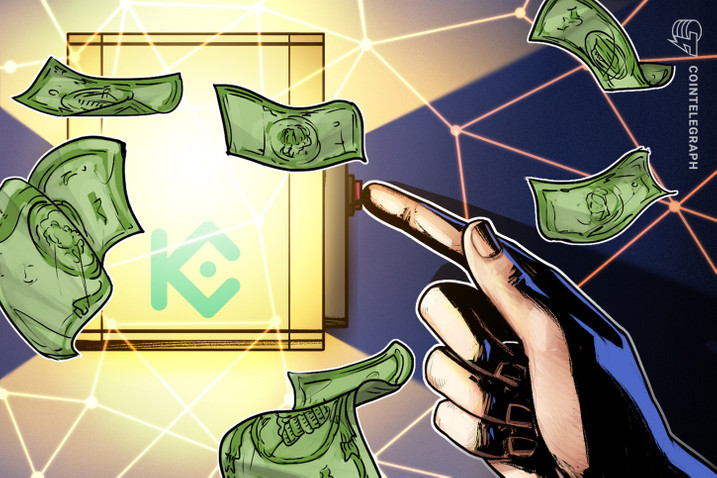 The global cryptocurrency exchange KuCoin aims to go beyond centralized trading services and focus on Web3 with new funding backed by firms like Circle Ventures.
The KuCoin cryptocurrency exchange officially announced on May 10 a $150 million pre-Series B funding round, bringing the company's valuation to $10 billion.
The latest funding round mainly aims to strengthen the exchange's partnership with major industry players as well as promote the mass adoption of crypto, KuCoin CEO Johnny Lyu told Cointelegraph, noting:
"KuCoin is financially healthy. […] We are still in contact with many VCs, and we are open to have another round in the near future, as long as we can find partners that share the same value and vision with us."
The latest KuCoin raise is led by Jump Crypto, the cryptocurrency arm of a major quantitative trading firm Jump Trading Group. Circle Ventures, the crypto investment division of the USD Coin (USDC) stablecoin, is among the new investors in the round.
Existing investors include major investment firm IDG Capital and the private equity investment firm Matrix Partners, which participated in KuCoin's $20 million Series A funding round in November 2018.
As part of KuCoin's plan to focus on decentralized trading services and presence in Web3, the company plans to build and invest in crypto wallets, services related to decentralized finance (DeFi), GameFi and nonfungible token (NFT) platforms. The firm particularly plans to invest in its arms like KuCoin Labs and KuCoin Ventures, as well as the public community chain known as KCC.
Related: 'DeFi is not decentralized at all,' says former Blockstream executive
"Decentralization is an unstoppable trend, but we believe centralization and decentralization will co-exist in the future. KuCoin hopes to better cater to the needs of all classes of investors," Lyu said. He added that the firm expects to launch decentralized wallet products later in Q2 2022 and also plans to rollout its NFT marketplace Windwave in the near future.