DeFi
Finance Redefined: Axie Infinity's Ronin bridge faces worst hack, Binance launches Bridge 2.0 and more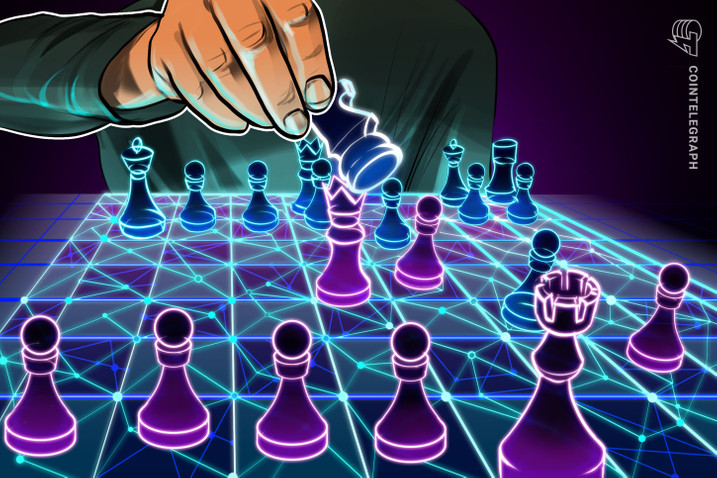 The last week of March saw the decentralized finance (DeFi) market surge to new highs as institutional investors returned to the market. Amid the rising popularity of DeFi products, Axie Inifity's Ronin bridge faced the worst hack in crypto history, raising security concerns for the market.
MetaMask integrated Apple Pay support, allowing users to purchase crypto using their Apple Pay account directly, and Binance launched Bridge 2.0 to integrate CeFi and DeFi into one platform.
Looking at the price side, the majority of DeFi tokens in the top 100 not only registered double-digit gains but also rose to new multi-month highs, with several tokens seeing three-digit gains over the past week.
Axie Infinity's Ronin bridge hacked for over $600M
According to Axie Infinity's official Discord and Ronin Network's official Twitter thread, along with its Substack page, the Ronin bridge and Katana decentralized exchange have been halted after suffering an exploit for 173,600 Ether (ETH) and 25.5 million USD Coin (USDC), worth a combined $612 million at Tuesday's prices.
In a statement, its developers said they were "currently working with law enforcement officials, forensic cryptographers and our investors to make sure that all funds are recovered or reimbursed. All of the AXS, RON and SLP [tokens] on Ronin are safe right now."
Binance launches Binance Bridge 2.0 to integrate CeFi and DeFi
On Tuesday, centralized cryptocurrency exchange Binance announced the rollout of Binance Bridge 2.0. The feature enables users to bridge assets from any blockchain, including tokens not listed on the Binance app, to the BNB Chain. Bridged tokens listed on Binance will be stored in the Funding or Spot Wallet, while unlisted bridged tokens will be transferred to the Funding Wallet only.
Users can bridge in or bridge out tokens between their native blockchains and BNB Chain via regular deposit and withdrawal functions. In the future, Binance also plans to create a better version of its mobile app to allow users to facilitate such conversion via a single click.
MetaMask rolls out Apple Pay integration and other iOS updates
ConsenSys-owned MetaMask tweeted a thread of updates on Tuesday for iPhone and Apple Pay users. The main feature is the ability to buy cryptocurrency using a debit or credit card through the mobile application, eliminating the need to transfer ETH from a centralized exchange like Coinbase into the application.
MetaMask uses two payment gateways, Wyre and Transak, to support debit card and credit card transactions. Users can now use their Visa and Mastercard credit cards stored in Apple Pay to buy ETH and deposit a daily maximum of $400 into their wallets thanks to the Wyre API.
DeFi sector TVL rises as investors return to a bullish crypto market
The month of March has been a tale of two halves for the cryptocurrency market, and the weakness that has been seen since the start of the year is starting to fade. Bitcoin's (BTC) strong move above the $40,000 level is helping to lift sentiment across the sector, while DeFi tokens are also beginning to move upward.
Data from cryptocurrency market intelligence firm Messari shows that a majority of the top tokens in the DeFi sector have posted double-digit gains over the past 30 days, led by THORChain (RUNE), which has increased by 199.81%, and Aave, which has seen its price increase 53.95%
DeFi Market Overview
Analytical data reveals that DeFi's total value locked has jumped by another $3.6 billion over the last week, reaching $133.6 billion at the time of writing. Data from Cointelegraph Markets Pro and TradingView reveals that DeFi's top 100 tokens by market capitalization performed reasonably well across the last seven days, with many registering a double-digit gain and a few even seeing a three-digit rise.
The weekly performance of the majority of the tokens seemed bullish, with RUNE taking the lead this week as well, registering a 46% surge in price over the past week, followed by Aave with 41%, and PancakeSwap (CAKE) with a 35% surge.
Before you go!
The Ronin bridge exploits resulted in upwards of $600 million worth of tokens being stolen and took an interesting turn when people noticed that the exploit actually happened six days before it became public on March 29. The exploiter behind the attack not only drained millions of dollars worth of ETH but also went to short the Axie Infinity token in hopes that when the news about the hack became public, its price would plummet.
Thanks for reading our summary of this week's most impactful DeFi developments. Join us again next Friday for more stories, insights and education in this dynamically advancing space.