Press Release
FameEX Redefines Next-Level Crypto Security and Releases Exclusive Newcomer Sign-Up Event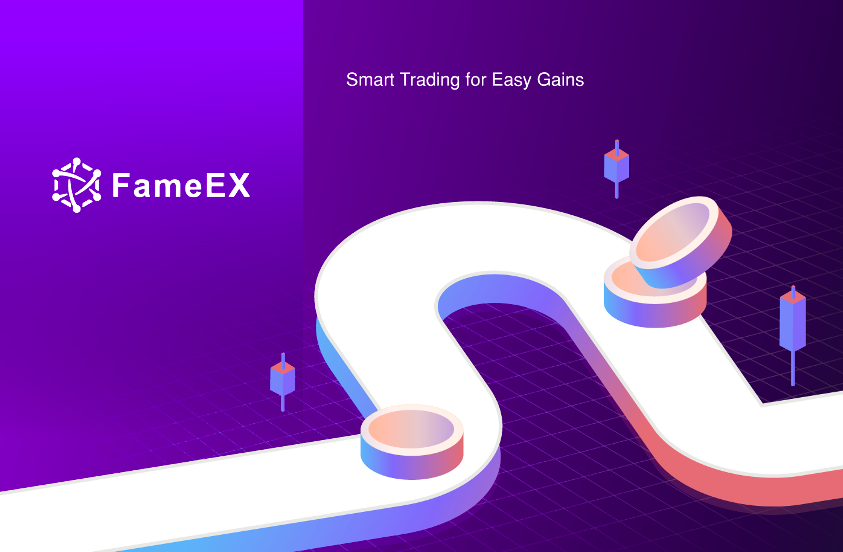 FameEX, a global and secure digital asset exchange, has grown exponentially due to its dedication to reducing users' trading risks and maintaining a fair and free trading environment. FameEX has evolved from a cryptocurrency trading platform to a global frontier derivatives trading tool, seeing particularly strong growth in the Southeast Asian market. As of May 2023, the platform boasts 600,000 active users, 1.24 million monthly visits, and a cumulative trading volume exceeding $300 billion USD, capturing 30% of the Southeast Asian market share. This growth was fueled by a focus on products, capital security, and service, creating a user-friendly trading platform that is both secure and reliable.
FameEX's Promise to Safeguard Users' Fund  as First Priority
FameEX aims to build a foundation of trust, enhance transaction efficiency, and create a fair, free, and trustworthy crypto world. The company's name, a blend of "Fame" and "Exchange," encapsulates its aspirations to become a reputable trading platform, setting a new standard in the crypto world. The founder of FameEX, BoonGin Lee, has emphasized the importance of sticking to their original intention of putting user interests first. He believes that the company's focus on product development and capital security, along with the brand's dedication to delivering low-threshold, low-risk derivatives trading instruments, a bank-grade capital security protection system, and high-quality customer service, all contribute to its success. BoonGin expressed a firm belief that the platform's commitment to a fair and free trading ecosystem will attract more like-minded users to FameEX in the future.
Four Pillars of FameEX: Ensure Stability and Trust
FameEX stands out as a "stable" platform in the industry, winning user trust by investing in fund security, trading experience, system risk control, and customer service. The company has developed a third-generation turbo memory matching system, which can handle peak loads of 1 million transactions per second and includes a warning alert system for abnormal behavior to safeguard user investments. By investing significantly in technology and capital, FameEX ensures the highest standard of bank-level capital security and to safeguard users' funds. Additionally, FameEX prides itself on its customer service using a 6-second response system to provide immediate swift and comprehensive solutions to users' issues. The seamless operation of these four pillars not only provides users with a fluid trading experience but also reduces their reliance on third-party platforms.
On May 11, FameEX launched its new campaign for newcomers "Sign Up to WIn 1,000 USDT Rewards" event of this year. The initiative aims to bolster its core offerings such as spot trading and futures trading by offering a variety of rewards to new users. These include bonuses, futures trial funds, commision cards, and trading fee discount coupon, all designed to facilitate a seamless registration to crypto trading and mitigate initial investment risks for new users. The varying rewards allow users to explore different aspects of crypto trading, all with the aim of reducing cost and risk. The event, which is set to end on June 11, has already seen users reap various rewards, including the share of the grand prize of 1000 USDT.
As FameEX continues to redefine its brand strategy and enhance its services, it's clear that the company is geared towards providing a secure, efficient, and user-centric platform for cryptocurrency trading. Its commitment to reducing user transaction risks and creating a fair trading environment is poised to set a new industry standard, potentially transforming the global cryptocurrency market.
About FameEX
Launched in 2020. FameEX is a global cryptocurrency exchange that currently provides fiat-crypto, crypto-crypto, grid trading, futures, options, margin, spot and a hugely popular referral and affiliate program. With more than 600,000 registered users across 50 countries and regions. FameEX provides a secure, stable and efficient 24/7 trading platform. In addition, FameEX keeps pushing the boundaries of the crypto exchange industry, exploring frontier growth opportunities and strengthening core competencies, expanding into adjacent product offerings and developing innovative business models that lead the way in bringing Web3 solutions into the crypto ecosystem including recruiting more Web3 developers and researchers to enrich the Web3 product that will support those visionary traders.
Find FameEX on:
Website: https://www.fameex.com/
Twitter: https://twitter.com/FameEXGlobal
YouTube: https://www.youtube.com/c/FameEX
Telegram: https://t.me/fameexgroup
Discord: https://discord.gg/V8yvKPxVCk
Trade on-the-go with the FameEX app (iOS/Android)