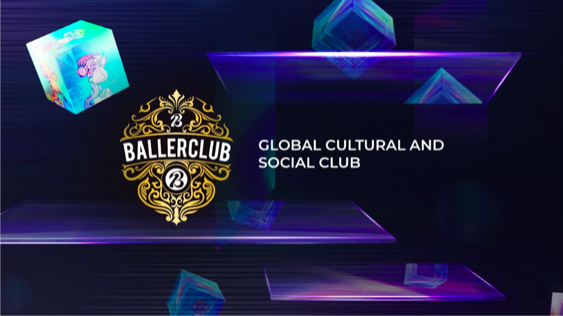 Traditional culture and heritage has been threatened in today's ever-changing world where everyone has to constantly evolve to keep up with the times. Yet, a quick survey on the road would reveal that most believe holding onto tradition and understanding our roots is still important to our identity – we need to appreciate history before we can do better. In steps the highly exclusive and yet universal Baller Club.
Using the wonders of blockchain technology, Baller Club has established itself as a global cultural and social club that aims to promote and increase the knowledge of various cultural and artistic styles for its members all over the world. Baller Club seeks to retain the cultural heritage of centuries past, and in so doing revitalizing and recognizing both Eastern and Western cultures.
This highly exclusive club will facilitate interactions and learning from other cultures and nations through international IRL and virtual social activities. Secondarily, members will also be able to earn monetary profits through various means within the club, including but not limited to social entertainment and social trading. 
To value art pieces, Baller Club helps artists to turn their digital artwork into fragmented NFTs, so that members will have the opportunity to own a piece of and celebrate various cultural heritages. Members within the Baller Club can look forward to social activities with the best and the brightest where like-minded individuals can enjoy art and culture together. To promote understanding and appreciation, the club will also hold special events to fully appreciate these customs. 
With the promising market for NFTs and blockchain technology, putting a value to tradition and art will not only bring various peoples' history into the limelight, but give club members and holders benefits on all levels through price appreciation, a cultural trading platform, tools for marketing and more.  
In this increasingly globalized world, people of all backgrounds have to learn to work together, and Baller Club is the ideal platform for to teach this tech-savvy world to do just that.